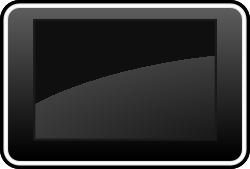 So often I hear the question, "What are some good Spanish apps to use in class?" I know there are some good ones, but my favorite apps for Spanish class aren't in Spanish.
I like to use storytelling and creation apps and have students use the language. Here are some activities I have done with specific apps.
Other uses for the iPad include accessing authentic audio and video online.
My absolute favorite part of using iPads in Spanish class are the audio and video capabilities in general. Still camera, video camera, microphone. Creating videos and recordings is so easy!
I wish I could do more with iPads, but in my school I share a cart of them with everyone else, and we are limited to what we can do in an occasional class period. Still, the students love them and we try to do what we can when we can!
How have you used iPads in your classroom? Leave me a comment below! Thanks!